Founders of epanditji.in
Panna Lal Patodia:
Panna Lal Patodia is co-founder and key developer of epanditji.in. He is B.Com, ACS, AICWA and MS (Systems & Information) with CGPA 10 out of 10 from BITS, Pilani. He has worked in banking industry for 22 years. He has worked in ING Vysya Bank as Chief Manager (IT). Presently, he is director of "OAS Excell Learning Solutions Private Limited". His main interests are mathematics, chess, celestial mechanics and astrology. He has written books on programming languages and mathematics. His books "Visual Math 2" and "Multiplication for Kids" are available on amazon.com. He has studied more than 50 Classical Sanskrit texts related to Astronomy and astrology including Surya Siddhanta, Siddhant Siromani, Graha Laghava, Ketaki Graha Ganitam, Brihat Parashara Hora Sashtra, Brihat Jataka, Bhrigu Sutras, Gargahora, Horasara, Jataka Tatva, Saravali, Jataka Parijata etc.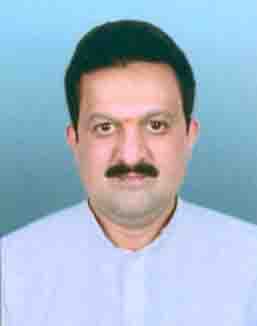 Shankar G Hegde:
Shankar Hegde is co-founder and giving valuable inputs for epanditji.in. He is internationally renowned astrologer and doing professional astrology practice since last 20 years. He started studying astrology at the young age of 14. He has studied many Classical texts related to Astrology. He has analysed around 25,000 horoscopes and has lot of practical knowledge about astrology. He has also published articles on astrology in various reputed journals of Astrology. He is co-author of two e-books and has translated one book. He has given many stunning predictions related to personal and mundane astrology in live TV programs. His service is free for poor and needy people.